First posted on the New Zealand Herald on November 6th 2015.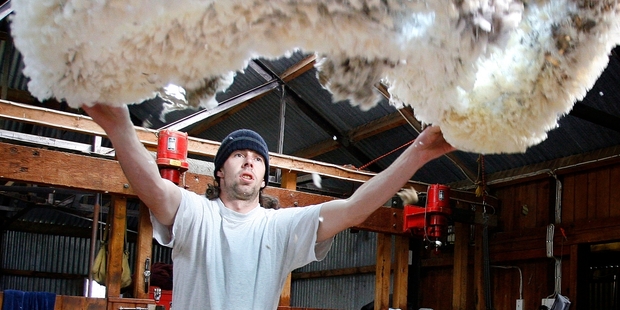 Kiwis are used to making a living off a sheep's back. NZ Inc has a long history of spinning wool into carpet and clothing, but Auckland-based textile company Texus Fibre wants to capitalise on our understanding of wool to take it in a new direction, producing branded, high-performance wool-based textiles for industrial applications – think filters for an air conditioner or masks that protect workers from inhaling pollutants.
Texus Fibre's founder and chief executive Nick Davenport has more than 20 years' experience producing industrial components out of foam and other soft fibres through his company Nexus Foams. The job's given him an in-depth understanding of how different materials function and how customers use them in industry, he says, so when he was introduced to wool he was immediately struck by the possibilities.
"The more I drilled into it, the more I could see a strong value proposition based on some of the incredible natural functionalities of wool fibre and how they could be applied to industrial applications."
"Basically, that's a machine that you put fibre into at one end and get a fabulous textile roll out at the other end," he says. "It controls the composition all the way through."
This technology, added to his own industry insights, provided the platform he needed to start the company.
Texus Fibre was officially established in 2011. Davenport says the functional properties of wool made personal air filters the most obvious market opportunity to tackle first.
"Wool is extraordinarily efficient when it's used in the respiratory space. It's able to be made electrostatic, so it acts like a dust magnet. But the really cute thing about a wool filter is not only does it capture particles extremely well, it does so at a very low breathing resistance, so combined with its ability to manage moisture, its breathability becomes a really strong attribute."
New Zealand's strong wool industry heritage means we're able to grow and process quality wool fibre efficiently here, he says.
"More importantly we're also home to some of the world's best scientific research in this area, which has been under-utilised as traditional markets for wool – primarily carpet – have moved increasingly to synthetic alternatives.
"What Texus is doing is tapping into that science, but focusing it on markets that will appreciate the attributes of the fibre, which are technical, not consumer markets."
Texus Fibre is looking to inject innovation on several fronts.
Wool can vary hugely, for example, so part of the company's secret lies in understanding and isolating sources of wool with specific performance attributes and identifying the best way to obtain a consistent, high-quality and scalable supply of that raw material.
The company's vision is also to see Texus recognised as an ingredient brand for others' products, as manufacturers do with well-known technologies such as Gore-Tex.
Despite not having actively marketed its personal respiratory filters, Texus has already gained several customers via word-of-mouth, including major makers of safety equipment in South Africa and Australia. But it's just the tip of an iceberg, says Davenport. The global filtration market alone is worth US$16 billion ($20.4 billion) annually.
Last year Texus gained investment from the Global from Day One (GD1) fund, comprised of investment from angel (early-stage) investment firm Sparkbox, the Government-backed New Zealand Venture Investment Fund (NZVIF) and GD1 Nominees.
Sparkbox principal and chief executive Greg Sitters cites three main factors that caught investors' attention: It's capitalising on a core strength of NZ Inc – our scientific understanding of wool – to find new markets suited to the fibre's attributes; the experience of its founder; and the significant global markets for the technology.
Next in the company's sights is China, where growing concern about the amount and toxicity of airborne dust makes it a natural target for the firm's filtration technology.
Produced in conjunction with the Angel Association of New Zealand.